Sheppard Centre Multi-Use Urban Project
Hammerson Canada is a major developer of commercial office space throughout North America.
The Goal
Development of a multi-use urban centre including for the following:
9 and 19 storey commercial office towers, 395,000 sq. ft.
2 levels of retail shopping, 180,000 sq. ft.
3 residential towers, 29 storeys each, 1,020 units
28 townhouses
Heathclub, 40,000 sq. ft.
2 ½ levels of below grade parking for 2,000 cars
This was a key project in the heart of downtown North York, requiring the tie-in of the Yonge Street subway system.
The Results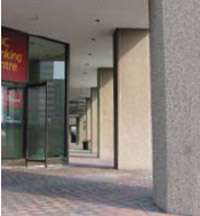 Completed the project in accordance with objectives, delivered on budget and on time. In addition, the implementation management had several unusual obstacles, most significantly to maintain the subway access while the substructure and underground parking structure were completed.
Matrix Management Corp's senior associate's extensive project management experience significantly contributed towards the success of the project.
Our experienced team of experts is fully committed to delivering a consistent and reliable level of service that meet the needs and expectations of our clients.